I finally got the darts I was hunting for in the past 20+ years.
I was lucky to be the only bidder of this set last night as eBay.
I was on my mid 20s when I met Freddie Deen III and became one of those who attended a 10-day boot camp with him in the Philippines. There were 10 of us whom he trained in our province. He gave me a signed wooden case which I still have.
One of the most memorable thing he taught me - stay down to earth and friendly.
Darren knows I have been hunting for these darts since 4 years ago when I met him as a seller at eBay. He urged me to join Dartsnutz.com as some members might help me find this set for me.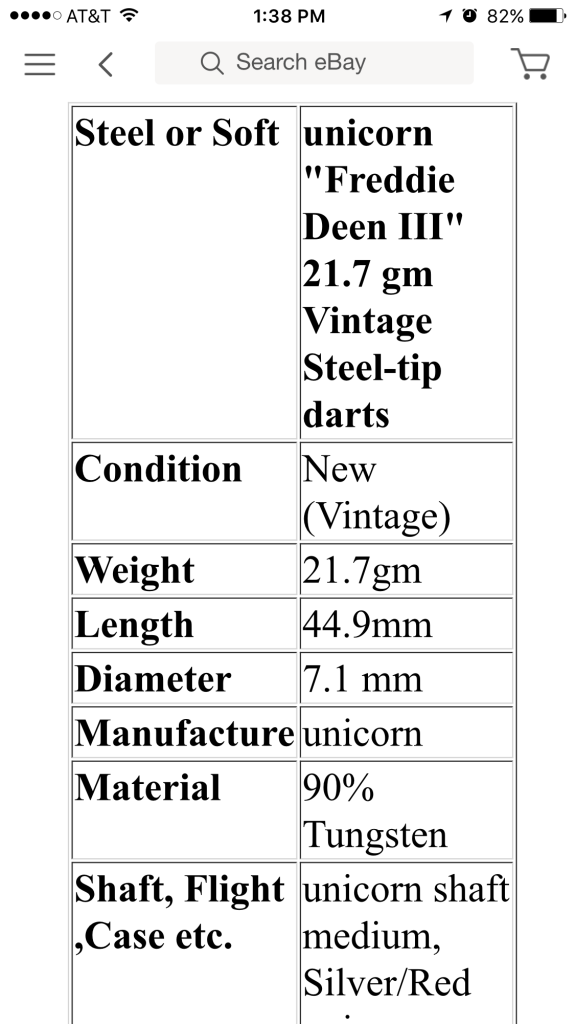 I'm having this set "cloned" through the help of Regulatori once it arrives as Unicorn stopped manufacturing them.
Planning to send clone sets back to the Philippines as I heard these darts are nowhere to be found back there too.
In memory of the first Pinoy Darts Player who sparked the interest of darts in the Philippines.