Just taken delivery of these - I'm sure someone here has a set of the same darts with customised grip on them (Darren or Stuart?) but I can't find the post.
Anyway, Jack won the 1932 NOTW title - here's a couple of quick pics. As you can see the darts actually say J R Hoods - not sure why the "s" on the end, but if you look at the last pic (shamelessly nicked from the old forum lol) his stall has the "s" on the end as well: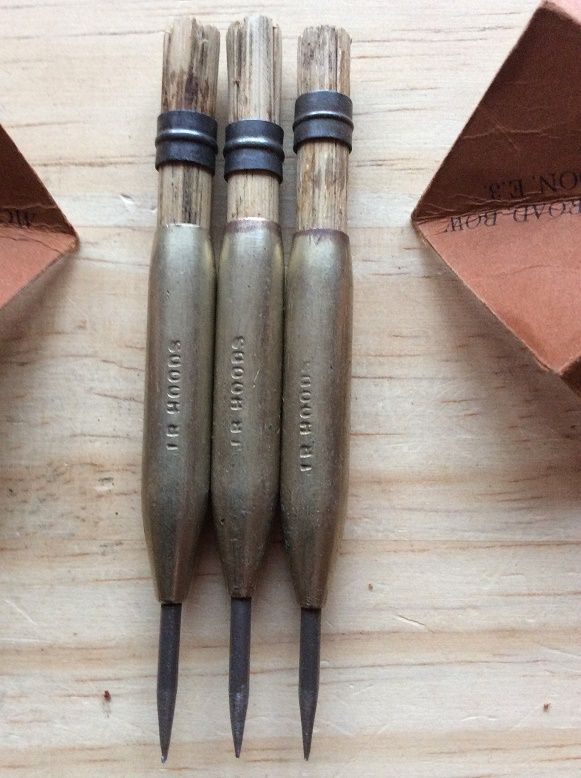 They came in a brown leather wallet that has the stitching coming apart in places, but also included were a set of JRH flights: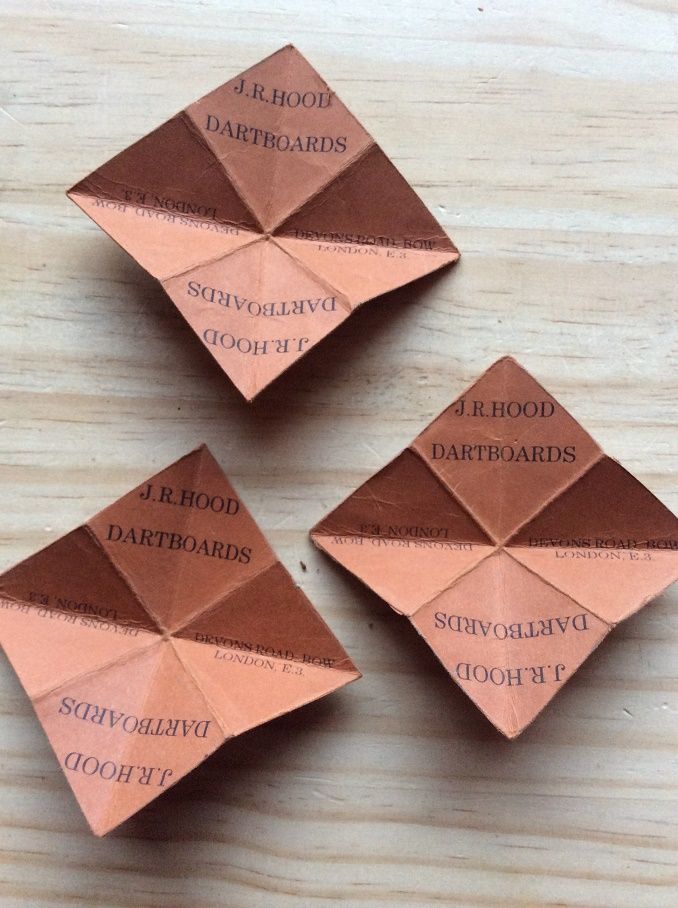 Jack is the bloke on the right here:
I'm sure I read somewhere - may have been here or the old forum - but he used to supply the boards for the NOTW championships. Given that connection these darts bear an uncanny resemblance to the silver darts the NOTW used to hand out.
The R doesn't stand for Robin unfortunately - from memory it stands for Robert